Filter by Category
Our Classes
High School Diploma
with Liz Tibbetts

Sep 14, 2020 at 4 pm
Continue your high school education at your own pace by building on previously earned credits through class work and independent study. Call 375-6605 for more information or to make an appointment with our Advisor.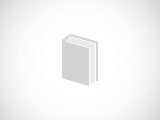 HiSET Prep and Testing
with Liz Tibbetts

Sep 14, 2020 at 4 pm
Similar to the GED®, the HiSET® exam measures learning developed through life experiences in areas of Reading, Science, Social Studies, Math and Writing. Preparation classes, predictor tests and exams are free. Must be seventeen or older. Accommodations are available for persons with documented disabilities per Americans with Disabilities Act.  Call us at 375-6605 for more information or to start working toward a HiSET credential.